Revenue + Loyalty +Engagement =
Impact
We help companies leverage digital channels to form deep relationships with their customers. Relationships that are profitable for our clients and always delightful for their customers.
Explore Our Process
Impact

is a full-funnel approach.

A proven approach that factors in your digital experience & your advertising channels to work together to generate more:
Revenue
Diversify your revenue stream, discover new audiences, increase ROAS & build your business.
Loyalty
Build a digital experience your customers love while maximizing customer lifetime value.
Engagement
Increase conversion rates and retention rates while driving higher average order values.
The Mission Disrupt
Methodology
Multiple marketing channels are unified by one strategy, managed individually with a hands-on approach by our team.
We make channels work together and leverage customer data to provide learning points to further optimize the experience and drive down cost per transaction.
The Marketing
Funnel
Here's how marketing channels work with each other to deliver conversions for your company.
To achieve your impact goal we build campaigns that use a multi-channel approach to advertising. This means understanding what your customers are looking for during each step of the funnel and designing ad messages that peak their interest and nurture their attension.

Mission Disrupt has been a great agency to work with over the past few years. The team there is very responsive and is able to work quickly and efficiently when we have rushed requests. On top of their professionalism, they are personable and easy to work with!

Mission Disrupt has been a valuable partner in our marketing efforts. They truly care about the results they drive, and continuously strive for greater. I would highly recommend them to any business looking to develop quality digital experiences.

We needed a PARTNER who could execute on a complex development project while also introducing a design that challenged the industry-standard...Mission Disrupt delivered a digital product that has done exactly that.

I have nothing but positive things to say about my experience with this company and it's employees. They are extremely knowledgeable, professional and always make feel like I am their most important client. Not only is their customer service top notch, but they deliver REAL results and are thought leaders in a very competitive space. I trust them with all of my paid media and website needs and value their expertise in the marketing industry as best in class. Mission Disrupt gets 5 stars from me!
Built on customer insight
Data is everything in digital marketing, we help our clients hone in on the right data to scale.
Always Measurable
For every action & every channel we ensure we are tracking the Key Performance Indicators (KPIs).
Constantly Evolving
We guarantee the market will change during our partnership, rest assure will be ready to adapt and thrive.
Omni-Channel
The best way to reach your customers is diversifying your advertising investment across multiple channels.
Meet some of our
clients.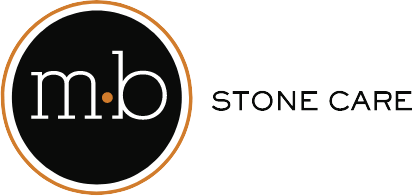 How we work:
Strategic Consulting
Our team helps your company navigate this digital era offering an outside perspective on your intiatives.
Impact Retainer
Our team becomes your dedicated resource for all of your marketing initiatives, working with you to achieve your goals.
Project-Based
Our team identifies a scope of work in line with the initiative you wish to start and helps you complete them on time.
Frequently Asked Questions
What is the typical client-agency relationship look like?
Am I a better fit for strategic consulting, impact retainer, or project-based?
Does your team handle web design?
When was your agency founded?
What do you think?
Are you ready to start your
mission?
Have you read enough? Why not get in contact with our team and see how we can drive a better impact for your business!
Get In Touch